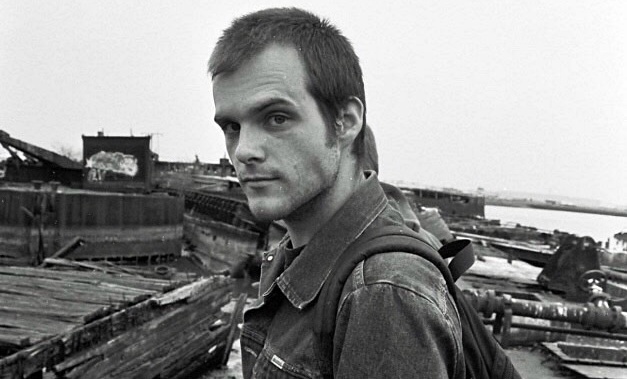 If you were in a band or went to a hardcore show in New Jersey in the mid-to late '90s, chances are you crossed paths with Tim Morris. Tim was a big dude and easy to spot at show. He was always rocking a Spock haircut and baggy jeans with a camcorder (remember those?) constantly glued to his face. He booked shows in New Jersey and was an avid videographer of the local hardcore scenes in New Jersey, Pennsylvania, and New York.
We sadly lost Tim in July 2003. His brother, Peter, kindly entrusted Tim's extensive archive of videotapes to his close friend Mike Dailey (Ed Walters Records). Mike kept the tapes safe for the time being until Chris Haug (@delaware90shc on Instagram) stepped up to the plate to digitize and upload the archive to YouTube.
This is how the channel @timmorrisvideos was born and on it you will find shows from classic '90s bands like Unbroken, Snapcase, Samiam, Hellbender, Strife, Undertow, Spazz, Converge, and Deadguy, just to name a few. Note that many of these shows are from infamous basement "venues" such as Jon Hiltz's basement, Josh Grabelle's basement, Handy St. in New Brunswick, and even Tim's own basement. You can't get more '90s hardcore than that, right?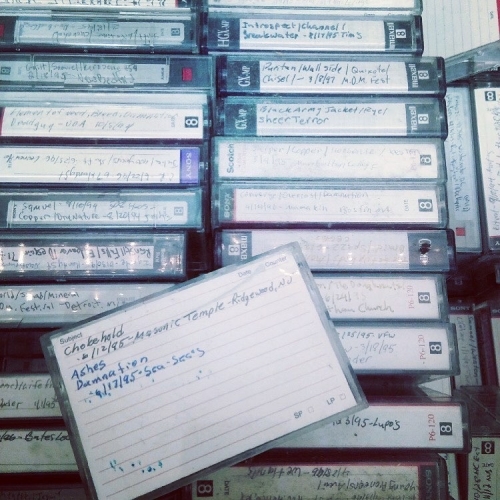 My favorite Tim memory was when he booked Assück at the Bates Lodge in Red Bank, NJ. We were both up front witnessing them execute their brilliance. In a brief moment shortly into their blistering set, he looked at me and we both had the same look of jaw-dropping awe on our faces. I'm pretty sure he was thinking the same thing as me in that moment: "Holy shit, this is the heaviest thing ever."

Here is an exclusive look at songs from the epic power violence/emo mashup show at CBGBs on 6/29/1997 (shot by Tim, of course) featuring Spazz, Get Up Kids, Monster X, and Braid:
We hope you enjoy these videos, please subscribe to the YouTube channel and the Instragram page to Tim's lasting digital legacy!
***
Donate a few bucks to help with No Echo's operating costs: