Need some hardcore in your living room? Well, Strife got ya.
The Los Angeles hardcore vets have just shared their Live at The Troubadour concert film online for everyone to enjoy... for FREE:
Filmed in 2005 at the famed Hollywood live venue, Live at The Troubadour features the original lineup of Strife playing songs from first three albums —1994's One Truth, 1997's In This Defiance, and 2002's Angermeans. Captured in 24-track audio, the performance was filmed with 5 cameras, so it's a full production kind of deal. On the audio side, the concert was recorded by John St. James, mixed by Mike Sarkisyan and Tommy Decker, and mastered by Arthur Rizk (Power Trip, Eternal Champion).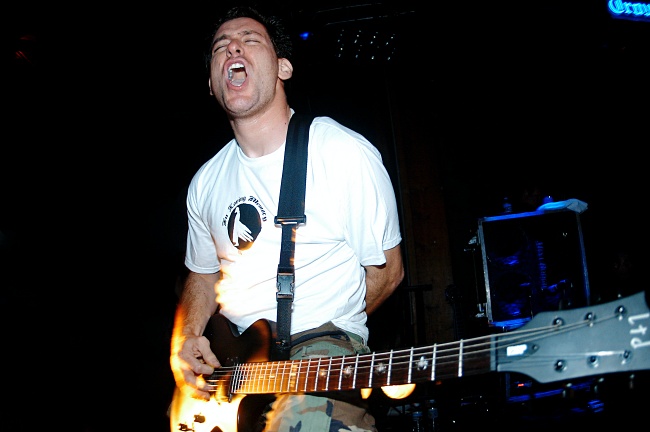 If you'd like to add Live at The Troubadour to your collection, WAR Records has it available on both vinyl and CD/DVD.
***
Donate a few bucks to help with No Echo's operating costs:
Tagged: strife