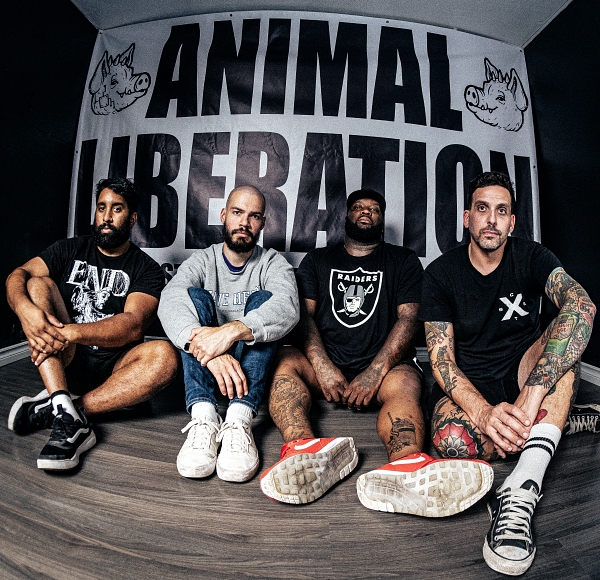 Allow me to introduce you to Street Justice, the brainchild of vocalist Mike Parsram (Cold Shoulder, Wish You Death) and guitarist/drummer xdarrenx (ex-Powerbomb), a pair of musicians from the Canadian hardcore scene.
Outside of the music, Street Justice's focal point is the vegan and straight edge lifestyle, something they make clear in their lyrics.
Originally formed in 2019, the Toronto band released a self-titled demo filled with fun, raw, and short songs, but the pandemic got in the way of their ability to solidify a proper live lineup. With things slowly going back to "normal," Street Justice is now a complete unit with the addition of Peter Ellman (Cohezion, ex-Uplift) and Jules Parris (ex-Powerbomb) in the fold.
Today, No Echo is partnering with our Cannuck friends to bring you the premiere of "House of None-Thousand Corpses," a track from their forthcoming Vegan Future EP:
"'House of None-Thousand Corpses' is about confronting what's really going on behind the closed doors of slaughterhouses and the animal agriculture industry," xdarrenx told me about the track's lyrics. "It's about questioning the thoughts and ideas that keep these practices in place like 'that's the way it is' or 'that's what they're for' or 'free range grass fed happy cow farms does a body good' and saying no. Absolutely not. Let's abandon those old, awful or made up ideas.
"The song name is a probably obvious play on the Rob Zombie horror film title House of 1000 Corpses. Living a vegan lifestyle, my house/fridge/stomach is absent of dead animal corpses. Unlike the film, if you were to count up the corpses around this house you'd get a grand total of 0. My body is the house of none-thousand corpses [laughs].
"Plus, I hear Rob Zombie has been vegan since the '80s (which would be truly incredible if true) and White Zombie's La Sexorcisto: Devil Music Vol. 1 is one of my favorite albums of all time, so it's also a fun little tribute to my dude RZ."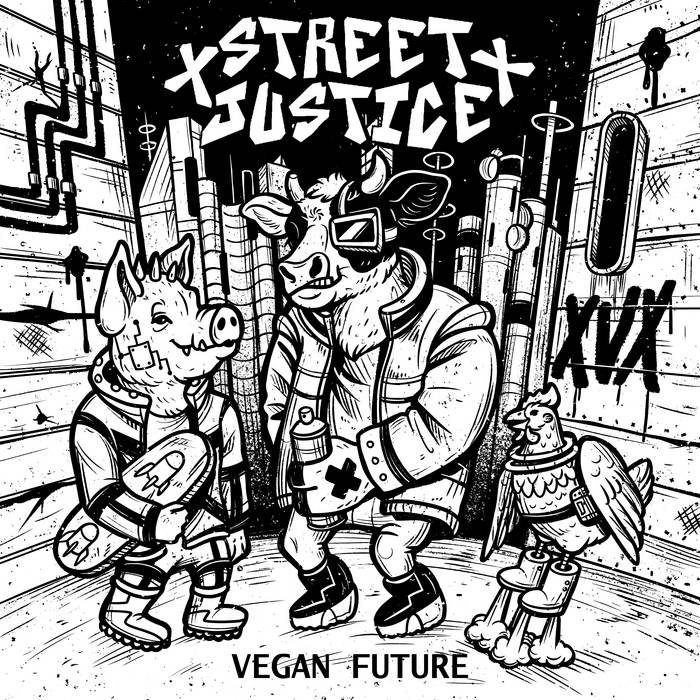 Vegan Future will be out on both cassette and digital via Bandcamp on September 24th.
Proceeds are being donated to Charlotte's Freedom Farm, an animal sanctuary in Chatham, Ontario. Follow the farm on Instagram.
Street Justice on social media: Instagram
***
Help Support What No Echo Does via Patreon:
***
Tagged: cold shoulder, street justice