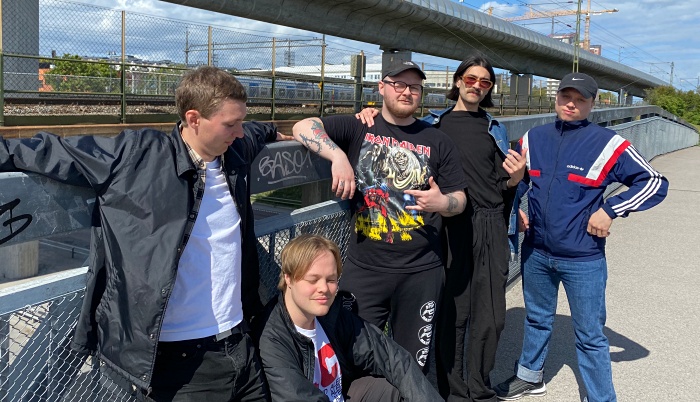 Whenever there's news about a new hardcore band coming out of Sweden, No Echo's ears perk up. One of the latest groups to come out of the land of the Northern Lights is Speedway, an outfit who's name fits their stylistic approach like a glove. But before get to the tunes, let's hear what vocalist Anton had to say about Speedway's formation: "Speedway is the offshoot of an older band that Jens (bass), Gabriel (drums), and I used to be in," the frontman told No Echo via email.
The band he's referring to is Time to Heal, who No Echo profiled back in 2017. "When that band died off, the three of us we knew we wanted to keep playing together, so as Gabriel spent about a year living in Japan, I wrote some material that we started jamming when he moved back to Sweden. Emil and Adam (guitars) were people we were already friends with, and we knew they'd be perfect additions to our arsenal for multiple reasons, so we recruited them in order to finalize the writing process and start recording as a full band."
The musicians in Speedway might also be familiar to the site's readers from their work in such groups as Existence, Lifeblind, and Blood Sermon.
To get you fired up about Speedway, No Echo has partnered with the band to present the music video for "Endless Stride," a track from their forthcoming debut EP. "For me, the song is about coming to terms with yourself and your feelings after years of adversity," Anton said in his email.
"There's an ambition within the group to make things sound as big as possible, so words like 'huge' and 'epic' get thrown around a lot when we're writing," the singer told the site. "The music we play obviously springs from Youth Crew and OCHC, but our influences come from a much larger variety of places, both within and outside the realm of hardcore music. Whatever rocks in our ears has a big chance of being implemented in our sound in one way or another."
Though the endeavor is young, Anton told No Echo that the response to Speedway in Sweden has been very positive. "Honestly, people are hyping the band more than we could ever have imagined, which is extremely humbling. I think we've been around long enough for our contemporaries to know they can expect quality stuff from us. Also, I've never seen as many old heads praising a new band like they praise Speedway, which is both fun and understandable at the same time.
"Swedish hardcore is still mostly known for bands like Refused who were huge in the '90s, which is just sad considering all the fresh stuff we've had over here since then. Speedway is here to set a new standard and show the world that Swedish hardcore has only gotten better with time."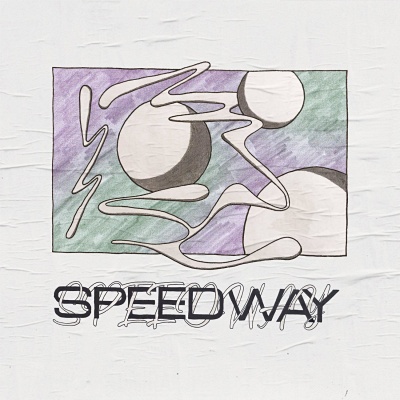 The Speedway EP will be out June 12 via Svensk Hardcore Kultur and can be pre-ordered on vinyl here. The label is currently working on a US distributor for the vinyl.
All proceeds from sales generated from Speedway's Bandcamp will be donated to Reclaim the Block and National Bail Fund Network up until next Friday, June 12.
***
Donate a few bucks to help with No Echo's operating costs:
***
Tagged: speedway