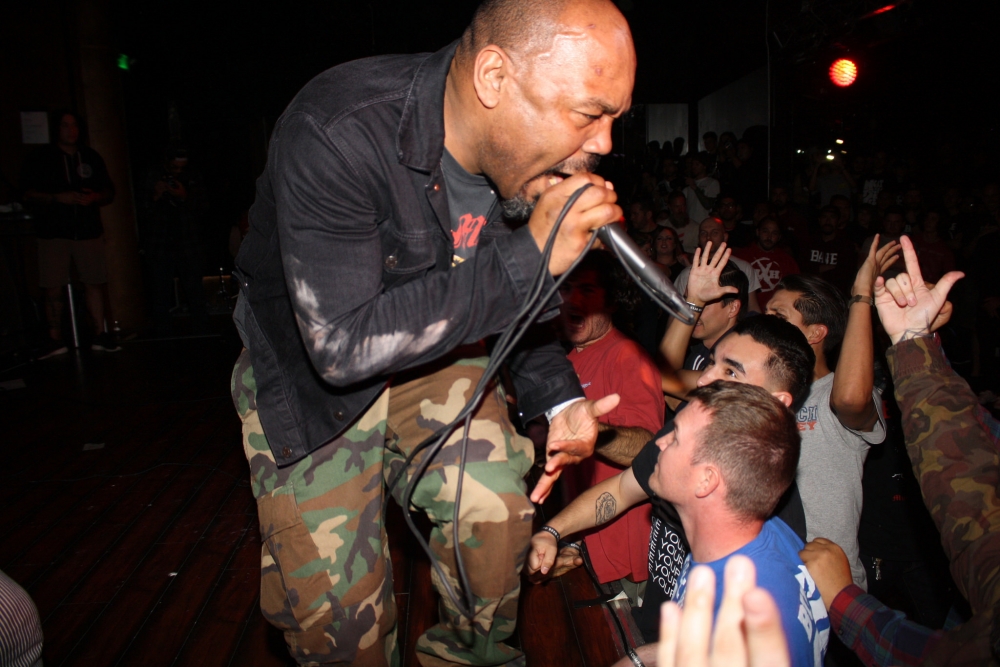 On Saturday, May 19, No Echo and Revelation Records are presenting a special screening of the New Breed Documentary 1989 at Unit C in Los Angeles. Directed by John Woods (Hell No) and edited by Orlando Arce (Stillsuit), the doc is a must-see for any fan of late '80s NYHC. Some of the people featured in the film include musicians from Burn, Supertouch, Outburst, Breakdown, Bad Trip, and Life's Blood.
For those of you who aren't familiar with New Breed, it was a cassette compilation compiled by NYHC historian Freddy Alva and Chaka Malik (Burn, Orange 9mm) which not only featured the aforementioned bands in the film, but also Our Gang, Pressure Release, Bad Trip, True Colors, Direct Approach, Beyond, Uppercut, Fit of Anger, Show of Force, and A-Bomb A-Nation.
Doors for the doc screening will open at 730PM at Unit C in the Boyle Heights section of LA and will be followed by a Q&A with both the director and producer of the film which will be hosted by Shawna Kenney, author of the recent Live at the Safari Club: A People's History of HarDCore book. Since I've already seen it, I can tell you with 100% certainty that any fan of NYHC from the late '80s will love this doc, so don't sleep and get your tickets to the event here.
The day after the New Breed screening, I'll be hosting a free Q&A event at Vacation Vinyl with Freddy Alva for his recent book, Urban Styles: Graffiti in New York Hardcore. The book chronicles the intersection of graffiti art and the NYHC scene of the '80s and '90s. The Vacation Vinyl shindig begins at 4PM.
Featuring full-color photos and interviews with legendary writers and artists like Mackie Jayson (Cro-Mags, Bad Brains), Sacha Jenkins (The Wilding Incident, Mass Appeal magazine), Gavin Van Vlack (Burn, Absolution), Lord Ezec (Crown of Thornz, Skarhead), Urban Styles quickly sold out of its intital printing, but Freddy will have copies of the book at the event for sale.
Find out more about the Urban Styles x Vacation Vinyl event here.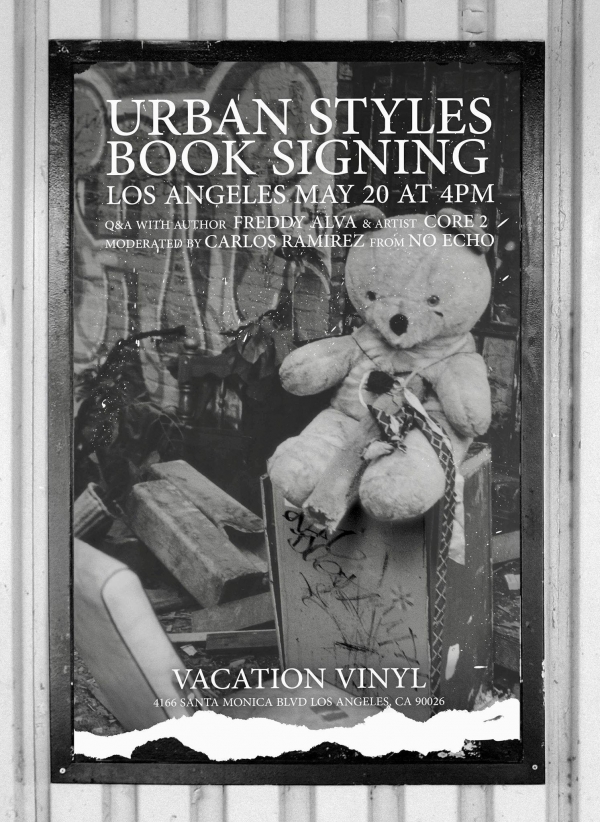 To see more photos from the Urban Styles book, check out DiWulf Publishing's website.
Tagged: new breed compilation