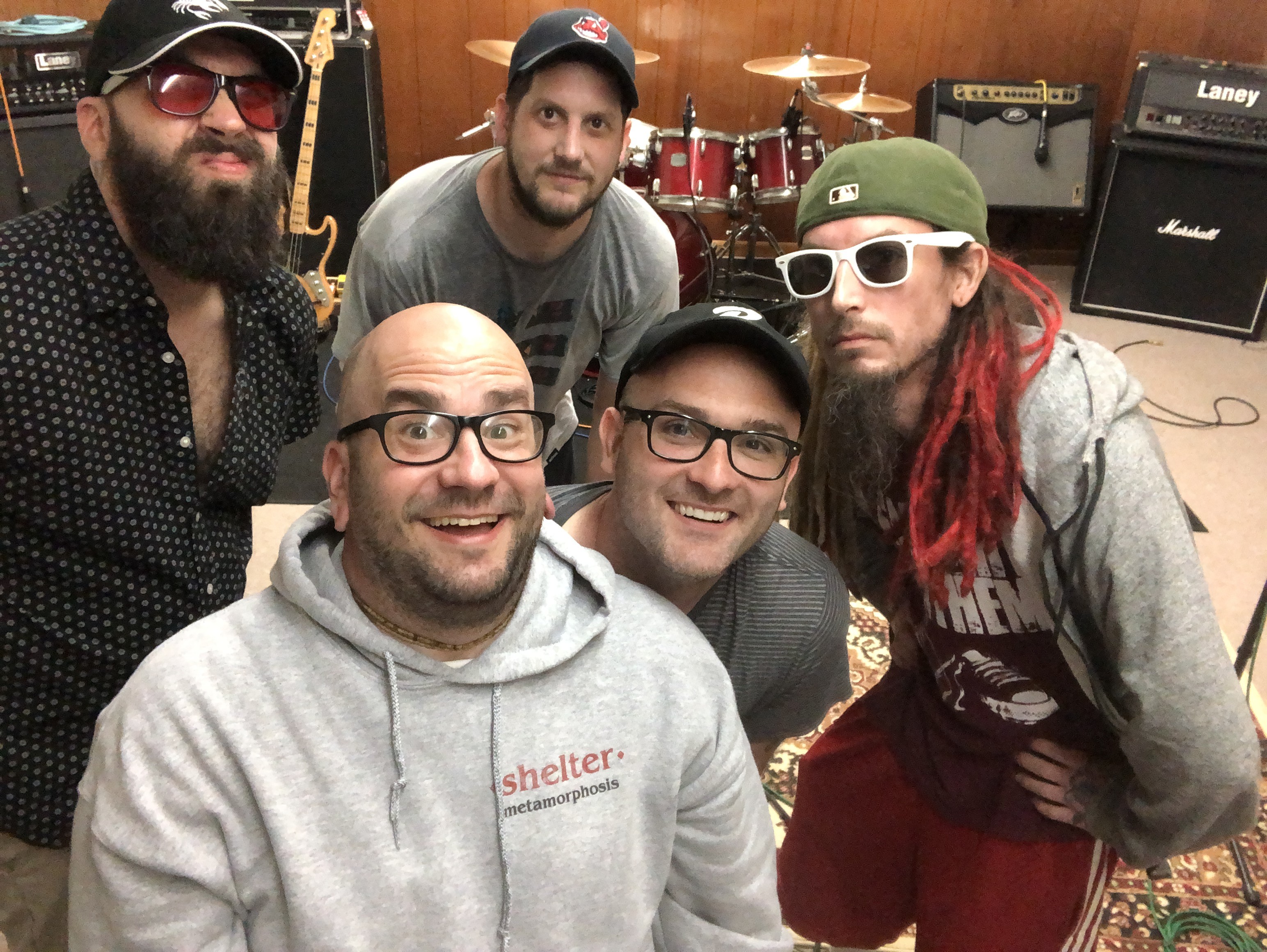 New Clear Future was founded in a basement in Ravenswood, West Virginia back in 2005. Named after a Cryptic Slaughter song ("Nuclear Future"), albeit with a posi twist to it, the band eventually relocated to Athens, Ohio where they became a staple of the hardcore scene, playing gigs at Skatopia and hosting touring bands at the all ages DIY venue, Arts West.
After about a year, New Clear Future moved back to West Virginia, becoming a part of the Huntington hardcore community, before breaking up in 2010.
In 2021, threee of the original members—vocalist Jake (Bobby Loose) Rothenberger, guitarist Tyler Kirk, and drummer Austin Lemley—decided to reform New Clear Future alongside bassist Paul Lemley (ex-Shutter, Victory Boy). The band then recorded their 11-song debut record, The Past Follows, which just came out earlier this month:
Bassist Paul says of the New Clear Future sound: "Youth Crew meets '80s thrash. Youth of Today meets Cryptic Slaughter, which delivers a healthy dose of East Coast meets West Coast."
"We're all old and humbled to just be able to create straight to the point punk rock," the bassist tells No Echo. "We're hoping to get some shows going this year in Ohio and possibly hosting some traveling folks here in West Virginia. There are several good venues in the Charleston area as well. The local scene hasnt seen much in the realm of hardcore in quite a while, although the mid Ohio Valley still has a few punk/metal bands out there. Bands such as Ghost Home, Crown Vic, Cassius at Best, The Jerks, Bodly Go! are a few of our favorites.
"The thing about being in the middle of the mid Ohio valley, we are 2-4 hours from so many scenes. Pittsburgh, Cleveland, Columbus, Cincinnati, Athens. Hopefully this record will get our name out there and put our region back on the map."
***
Help Support What No Echo Does via Patreon:
***
Tagged: new clear future