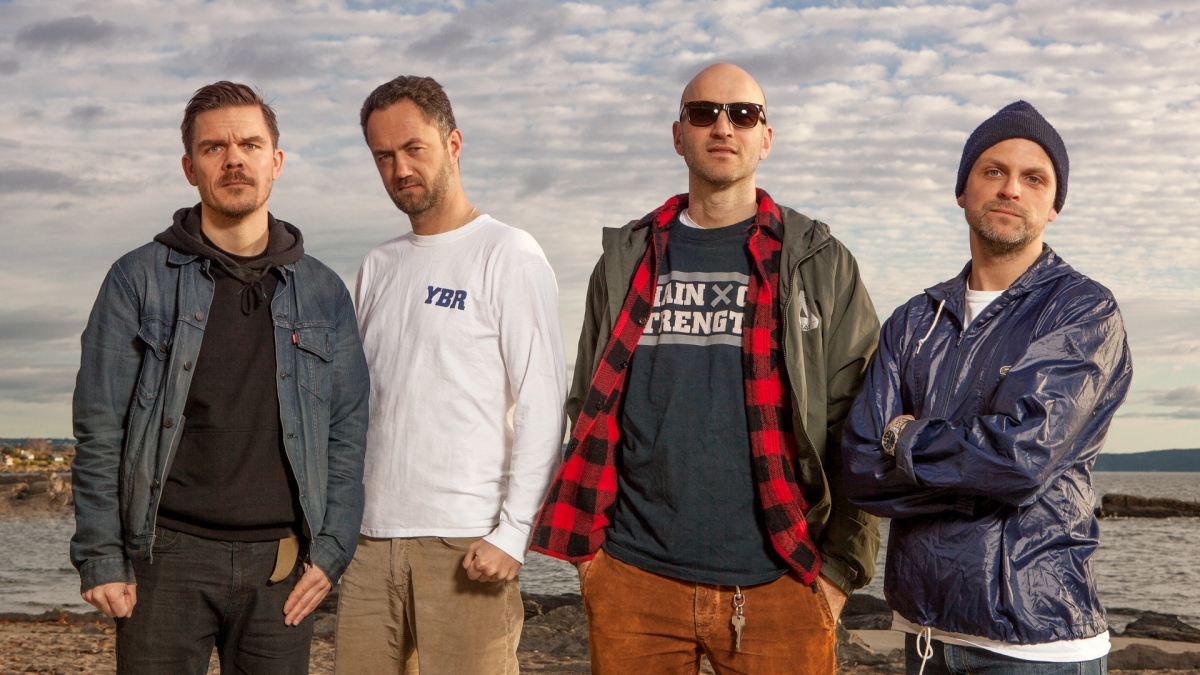 One of the all-time most influential European straight edge hardcore bands, Sportswear not only toured throughout Scandinavia and Europe with such bands as Ten Yard Fight and Floorpunch, but they also signed to Ray Cappo's Supersoul label who released the group's Building, Dwelling, Thinking album in 1999. Oh, and the Youth of Today singer also produced the record. Not too shabby!
After taking over a decade away from the band, the members came back together under the name For Pete's Sake in 2011, eventually signing with REACT! Records and releasing In Faith In Loyalty in 2016. Sadly, vocalist Peter Amdam passed away that same year, and most figured it was the end of the band, including me. So when Evan Wivell from REACT! hit me up about premiering a new For Pete's Sake track, I was very surprised. Evan also told me that the group was going to be releasing a new LP called North Atlantic through his label.
"Well, I guess, at least for me personally, I was left with a overwhelming sense of 'unfinished business'," For Pete's Sake guitarist/vocalist Espen Follestad tells me via email, explaining his band's return. "I had almost an entire LP's worth of new songs at the time of Pete's passing. The band was steaming ahead at the time when it abruptly came to a halt. When things sort of came back to normal in the following months, we had a couple of really good heart to heart talks amongst ourselves in the band and everyone came to the same conclusion that the right thing was to keep writing and continue with the band."
In many ways, now, the dynamic within the band is as it were before. We're still KIM/Drums, Øyvind/guitar, Arne/bass & Vocal and Espen guitar and vocals. It's the FPS LP line up and Going back, Sportswear with the addition of Øyvind.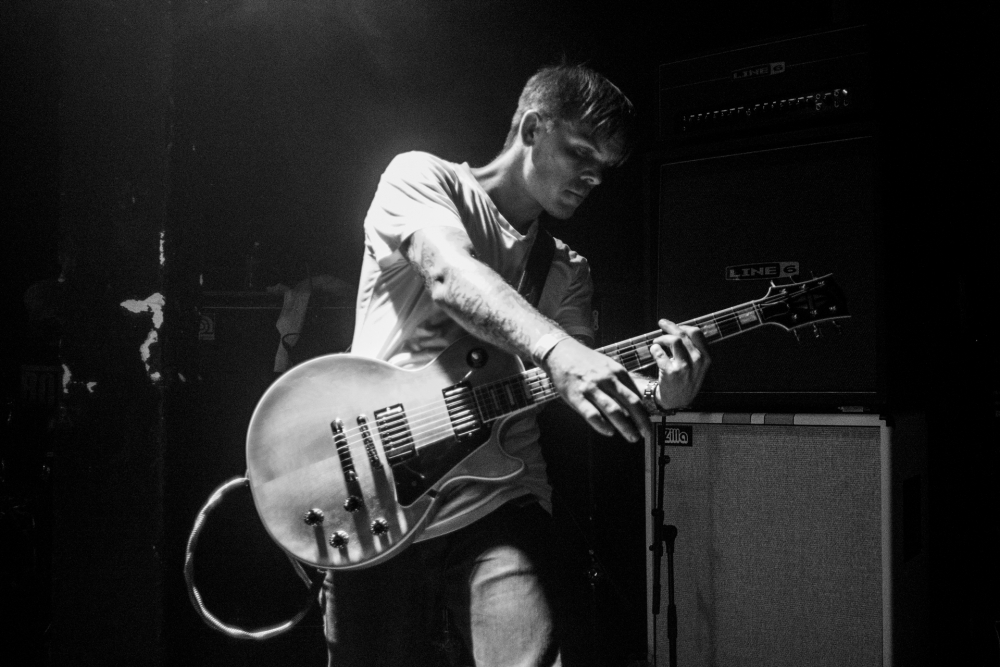 Yes, how about that track I mentioned? It's called "Pure Intensity" and it fucking rips! "Lyrically, it's about loss, hope, and having an attitude to do the most with what you have. That's the best way to describe the base of the song, I guess. As a whole, I think it's a really powerful song. It represents FPS and our 'ut there' blend of sound very well. Every part of it I love. Also, it's a song Peter was part of as I wrote it right after the LP, and he just lost his mind every time we played it. It's the oldest of the new songs. It just felt right to get this out there first."
Both Espen and bassist Arne Olav Haabeth share lead vocal duties on North Atlantic. Espen signs in another band, Damage Control, but I asked him if and the other guys in For Pete's Sake ever considered bringing in someone else to replace Peter. "Well, I guess I would have to say yes. It would be a bit weird after such a monumental loss that nothing, emotionally would get distilled down into words. Lyrics are a two-person effort on this record. I brought my part to table and Arne his. We kind of decided which song to go after and then divided the load accordingly."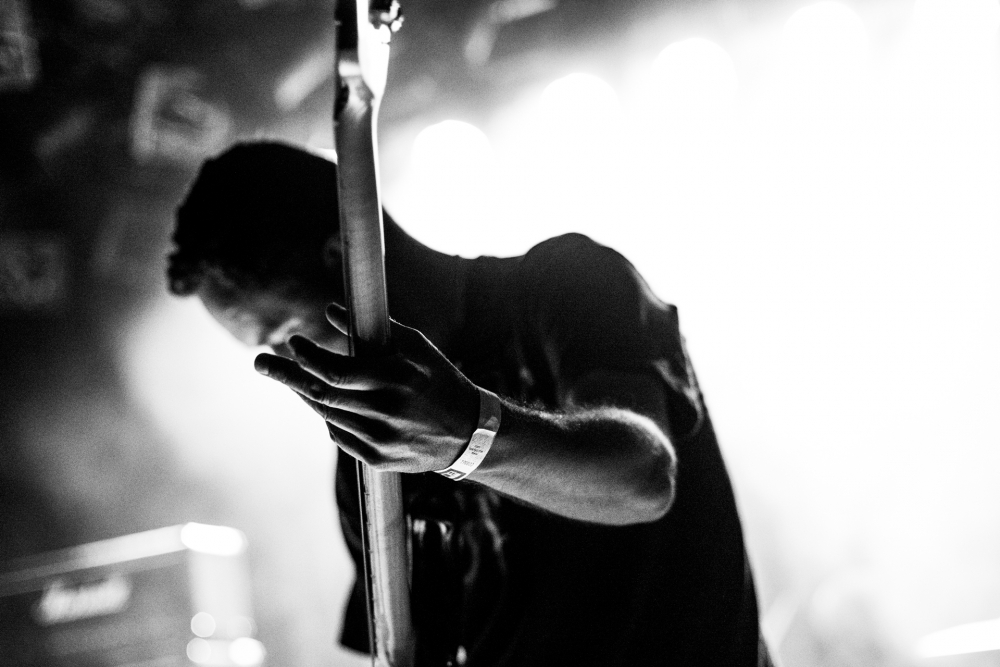 "The joke within the band was always that we were a band with 4 singers and a drummer. Arne did vocals for Contention, a gem of a band that will have its unreleased record re-released soon. Øyvind sings in the fantastic pop band Label and I, as you said, did some yelling in Damage Control. So, with that, having someone come in and do vocals, I don't think it was ever an option. At least it never entered my mind. From the get-go when we started working on song and preparation for the studio, I knew what I wanted this to sound like. I think we got it. The record sounds just like I heard it in my head, writing it."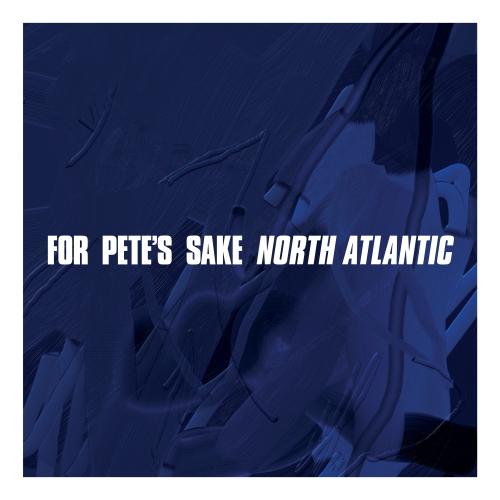 With North Atlantic hitting stores soon, I asked Espen if For Pete's Sake had any touring plans. "Well, first we'll get this record out then we will see. We're all at a point where 'adult life' demands a lot from us, some of us more than others. We're going to do some shows for sure. I really really hope we can get over to the US at some point. Logistics is rough though, I must admit. So, long type tours would be really tough right now. I live with the hope it will happen though. I've also got a bunch of new songs written so that might get pushed up on the table. Pretty exciting times."
North Atlantic will be released soon via REACT! Records and pre-orders will begin on May 25 via the label's shop.
Tagged: for petes sake