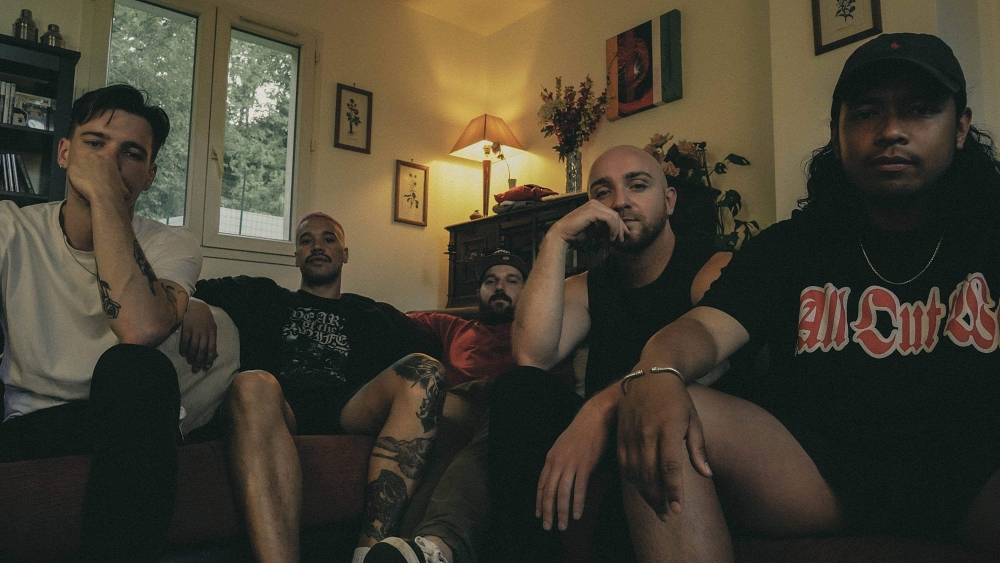 Deviant is a metallic hardcore band that is part of the Nuclear Family Records family, a UK-based label also behind releases by Seed of Pain, Bitter Pill, and Gates of Hopeless.
Formed in France, the Parisian outfit features ex-members of My Ink Leads Fools, Beneath a Godless Sky, and Little Animal. "For a year we wrote songs, and then pulled out our first EP, Primitive Society, in November 2020 during the lockdown," Deviant guitarist Killian tells No Echo.
"We decided to shoot a live record in June 2021 by ourselves. It gave us more visibility, and permitted us to catch local promoters' attention. And we finally played our first show alongside Paris' finest bands, Worst Doubt or Sorcerer for instance, and damn what a show."
Deviant's latest music comes in the form of a two-song single, "Anomia" and "A Burning Desire." Vocalist Mathias says, "We wrote those two songs during the health crisis. For some of us in the band, this crisis irrevocably changed our lives, our perceptions with who and how we should spend our time."
Of their musical backgrounds, Deviant bassist Nicolas tells No Echo: "Honestly, we don't come from the same universe at all. Our backgrounds are so different. For example, [guitarist] Antonin comes from the Djent/prog, Matthieu is more into pop, electro, and hip-hop.
Guitarist Antonin chimes in: "Of course, we don't have the same influences [laughs], but we found a way to agree on what we wanted for this project: heavy/stoner, metallic hardcore, crossover thrash, '00s nu metal, and old-school death metal are the main influences. Well, I mean we try to fit any of these styles in this band while keeping a guideline."
Nicolas gives this report on Deviant's local music community: "The Parisian scene has experienced a revival for two years. Obviously, with the lockdowns it has been complicated to play, but some new bands make their names.
"Worst Doubt destroyed every place they played since the release of Extinction, Sorcerer are gaining huge attention, and even Cavalerie, who embody the filth of crust hardcore. Withouth forgetting Glassbone, which turned around Europe lately, and other bands back on the road like Jaw Crack, Hurst, Freehowling, Calcine and others."
The Deviant two-song single is available now across all streaming outlets, and Nuclear Family Records will also be issuing it on cassette very soon.
***
Help Support What No Echo Does via Patreon:
***
Tagged: deviant