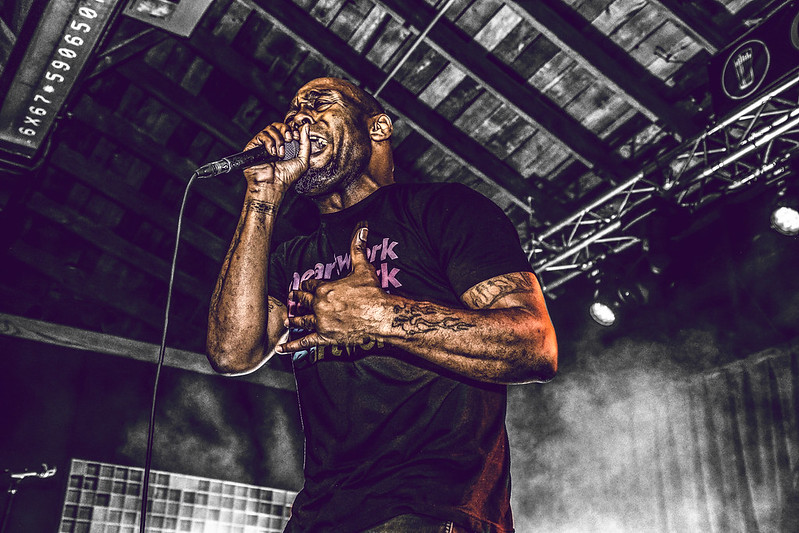 We're way psyched to premiere Burn's music video for "Ill Together." The video is a long time in the making and offers an intense artistic quality that parallels the imagination and originality of the NYHC band's music.
The track comes off Burn's 2017 Do or Die album, which was engineered by Kurt Ballou (Converge) at GodCity Studio.
Burn vocalist Chaka Malik offers: "The video speaks to our innate human need and desire to connect. Connection, an aspect of our self-expression is often thwarted by our acknowledgement and obsession with our personal faults.
"In today's day of selfies and comparing ourselves to others on social media the problem has gotten worse. This can create cycles of self-destructive behavior, that have only become more and more prevalent over the last couple of years due to COVID and the lockdowns."
The "Ill Together" music video was produced and edited by Mel House of Upstart Filmworks:
The clip presents the viewer with stark and powerful images addresses themes of solitude, identity, and self-worth while seamlessly complementing the song's lyrical and musical content.
Chaka reveals, "The idea for this video was born years ago. We've just gotten around to finishing and releasing it. In our opinion, it couldn't be a more timely message. You are never alone. Keep in mind that often times someone going through their own shit who can dramatically change your life for the better is closer than you think. We heal each other, even in our brokenness."
In other news, Burn will be performing on a all ages free bill this Saturday, April 23rd, in New York City's Tompkins Square Park along with Madball, Murphy's Law, Wisdom in Chains, Cro-Mags JM, and The Capturers.
Burn's Do or Die album is available via Deathwish Inc.
***
Help Support What No Echo Does via Patreon:
***
Tagged: burn