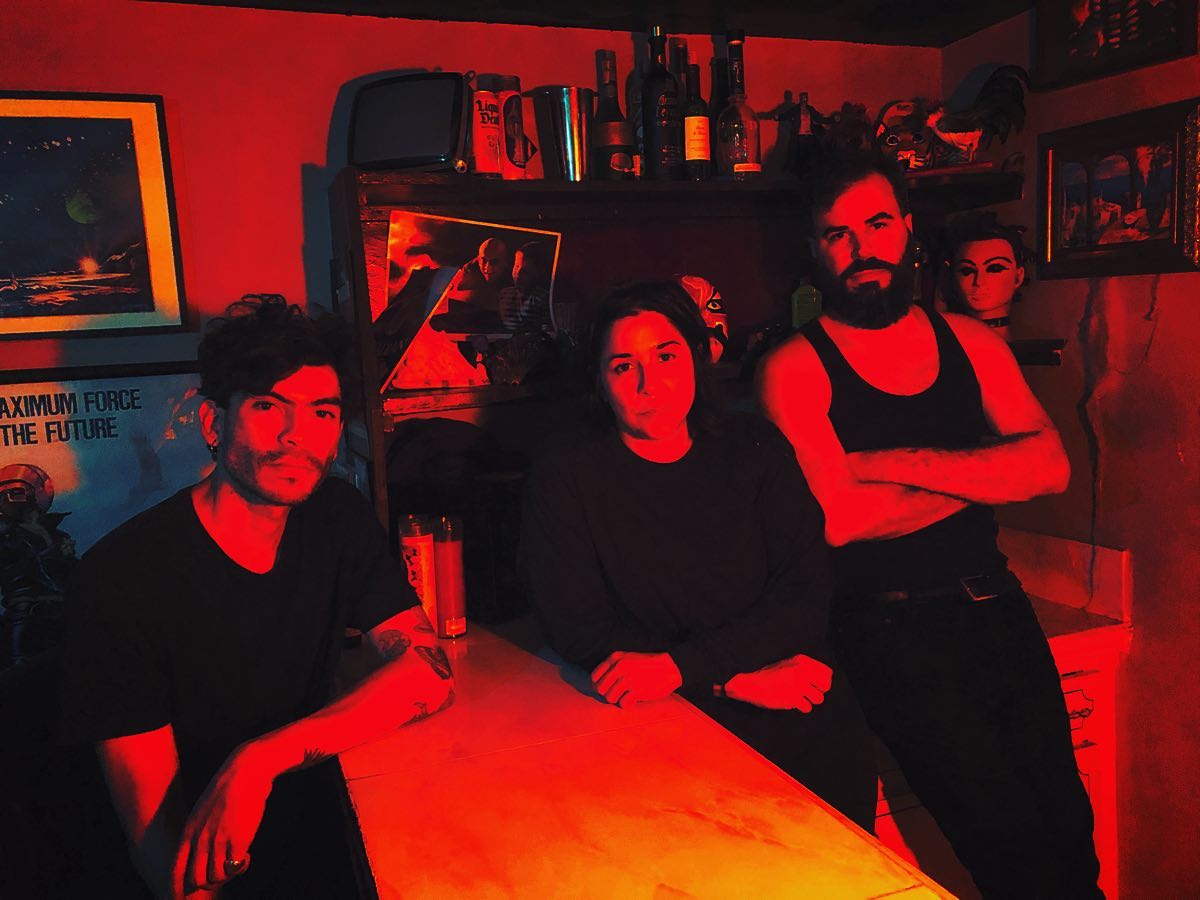 I say it often to anyone who will listen, Florida bands bang. Not just another band from Miami, Bleeth is elite. Following their formation in 2015, people noticed pretty immediately that the trio is a contender. Having now shared a stage with acts including ASG, Weedeater and, hometown familiars, Wrong.
There's something so unique about their sound which has been described as stoner or doom metal. Sometimes it's been called post-metal, which seems to best fit while still falling short as a descriptor. It's grinding and heavy with big drums and melodic riffs.
Of any label, Beeth tells me, "we really struggle with this question. We are not a typical metal band, nor are we a punk band or alternative band."
Bleeth goes on to explain of their intention, "we really enjoy the experience of taking people on a ride through all different kinds of emotions." I find, in listening, that this is well accomplished. Bleeth takes the stage infusing smoke-filled rooms with an energy that connects the crowd. It's a unifying and transcendent journey, not unlike an afternoon with psychedelics. Live it feels almost.. out-of-body.
Bleeth is Miami royalty Lauren Palma (vocals/guitar), Ryan Rivas (vocals/bass), and Juan Londono (drums). For shows at the moment, Chris Aschbrenner (of Prison Warder fame) is filling-in on drums while Juan is out-of-country.
In a forthcoming effort, the band actually flew to Mexico, where drummer Juan is intermittently living, and spent 10 days writing their next album. "Every day we would go to the studio and spend hours painstakingly going through the writing process." Thankfully, this effort was a success with 8 songs ready to record next year and the band leaving the studio feeling accomplished.
Most recently, the band put forth Harbinger, released via Seeing Red Records as recorded and mixed by Ryan Haft and mastered by Brad Boatright.
The record is a whirring 6-song delight characterized by the airy beauty of Palma's vocals, which are ethereal even when yelled. These meet gritty riffs, drums that feel omnipresent and the power of Rivas' unrepentant growl. As a collection it feels like a guided journey through someplace caliginous.
The band is currently planning an upcoming tour (in tandem with another South Florida band) of the East Coast on which they expect to set off in February. If you find yourself with the opportunity at that time, make it out to one of their shows. I promise you won't regret it.
Until then make sure to follow Bleeth on The Gram for the most recent updates on shows and releases. Then be sure to hit 'em on Bandcamp for all your merch and music needs.
***
Help Support What No Echo Does via Patreon:
***
Tagged: bleeth