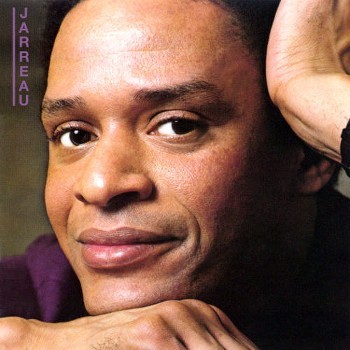 Released in 1983, Jarreau gave singer Al Jarreau his third consecutive #1 album on the Billboard Jazz charts. It's no surprise since the record offers one smoothed-out track after the other.
Produced by Jay Graydon—a studio musician and songwriter who is also behind personal favorites like "Who's Holding Donna Now" (DeBarge) and "Turn Your Love Around" (George Benson), as well as being David Foster's partner in the soft rock duo, Airplay—Jarreau came out when I was only 8, but I remember the song "Mornin'" being played on the radio in New York City a lot back then.
I've always been drawn to strong melodies, so Jarreau's dulcet vocal delivery appealed to me from the start. You see, this was obviously before I was hyper-aware of musical genres, so I'd make these diverse cassette mixes from songs I dubbed off the radio. I never saw a problem with having a Cars song immediately following a Chaka Khan track.
Come to think of it, I still don't see anything wrong with it.
I rediscovered Al Jarreau in my 20s, and though I'm not in love with his entire catalog, his output from 1978 - 1984 is stellar. 1981's Breakin' Away album is a particular standout, but I find myself playing Jarreau a bit more. Its funky and breezy feel makes it a perfect record to spin on a weekend morning.
The album features songwriting work from the aforementioned Graydon and Foster, along with future Mr. Mister members, Richard Page and Steve George, plus Tom Canning, Trevor Veitch and Jeremy Lubbock. If those credits didn't already excite fans of West Coast AOR, Jarreau also includes studio session work from the likes of Bill Champlin (Chicago), Jeff Porcaro (Toto), Steve Gadd and Michael Omartian, among others.
The fact that Jarreau also placed high on the R&B album charts (#4) and the Billboard 200 (#13) is a testament to its sonic diversity. Yes, the album counts some studio musician heavyweights within its credits, but there aren't any "look at me!" moments to be found on it. The songs, and obviously, Jarreau's powerhouse vocals, are the stars here.
To sum it up, if you love smooth jazz and early '80s R&B, you can't go wrong with Jarreau.